Discover outdoor culinary elegance with the OFYR Cozinha Elba. The compact design of this outdoor kitchen does not compromise on space, seamlessly blending style and functionality. It is carefully crafted for those who cherish both aesthetics and performance, presenting a comfortable place for cooking enthusiasts. From a smooth ceramic countertop to 2 practical cabinets, this kitchen ensures that everything you need is within arm's reach. With the inclusion of The Bastard VX kamado, the OFYR Cozinha Elba presents a versatile outdoor cooking experience.
An outdoor kitchen that doubles as a statement piece. With its spacious design, the OFYR Cozinha Samos effortlessly combines a modern style with practicality. It includes 4 cabinets and a generously sized countertop, providing ample workspace and storage room for your culinary adventures. The Bastard VX ceramic barbecue is always strategically placed in the centre, supporting a natural workflow from preparation to cooking. A cleverly designed ledge on the backside of the kitchen creates a small area to place barstools, inviting friends and family to cook and dine together.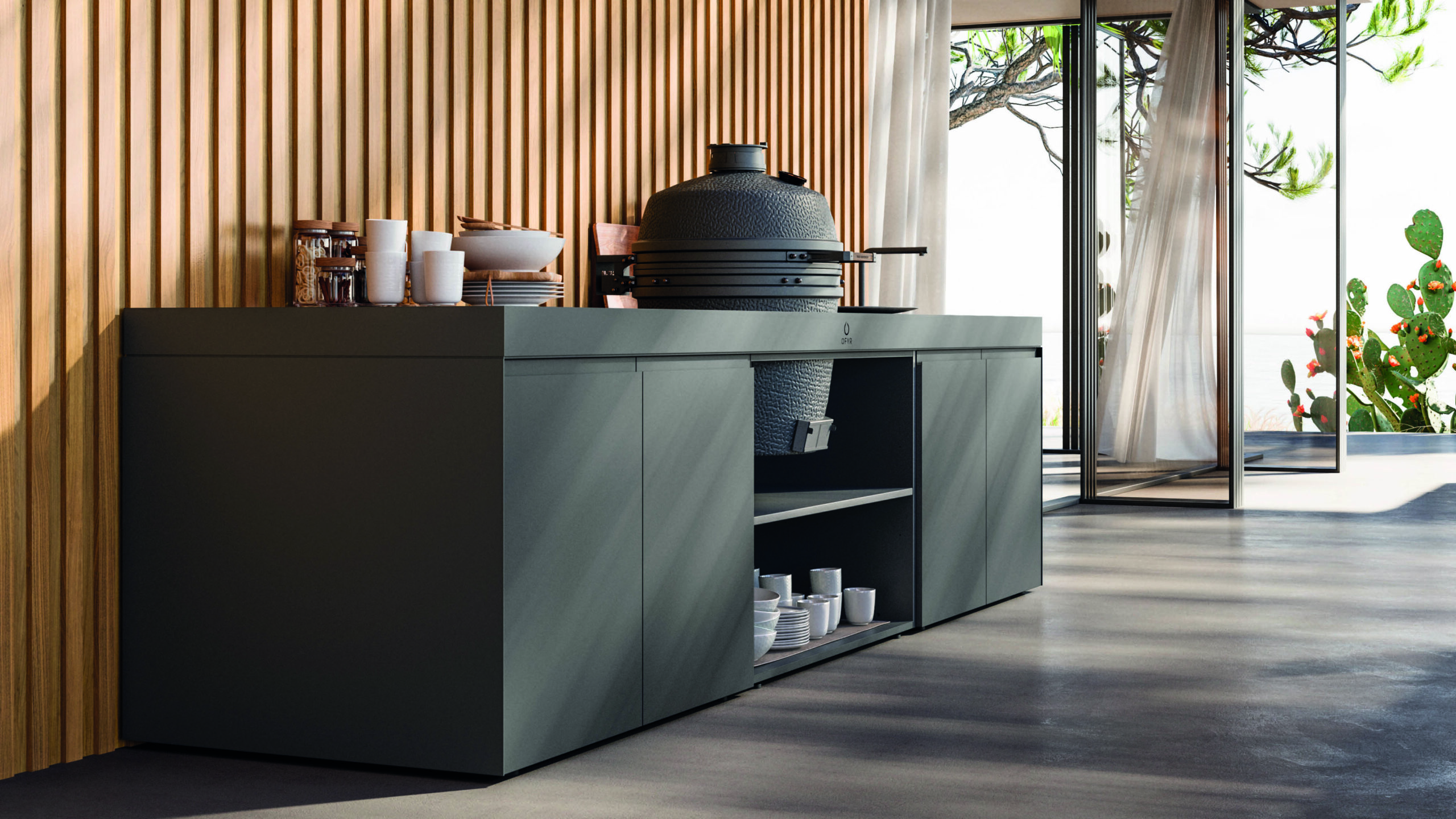 Transform your outdoor space into a culinary sanctuary with the OFYR Cozinha Sylt. This versatile outdoor kitchen is designed for both style and functionality. With 3 cabinets, a cooking module, a spacious countertop and an integrated bar, this model offers a luxurious solution to cook, dine and entertain. This outdoor kitchen is available with the OFYR Plancha or The Bastard VX ceramic barbecue, allowing you to tailor the outdoor kitchen to suit your culinary preferences. Unleash your creativity and savour every moment with an outdoor kitchen that is as unique as your culinary style.