The focal point of the OFYR Cozinha Elba is the remarkable The Bastard VX kamado. This traditional Japanese ceramic barbecue offers a wide array of culinary styles and techniques, enhancing the versatility of your outdoor space. This outdoor kitchen is designed to be placed alongside the wall, but can just as well be placed as an island.
The Samos is designed to provide ample workspace, catering to all your culinary needs. It features The Bastard VX, a ceramic barbecue renowned for its wide range of cooking syles. In this desing, the kamado is positioned in the centre of the base for easy access.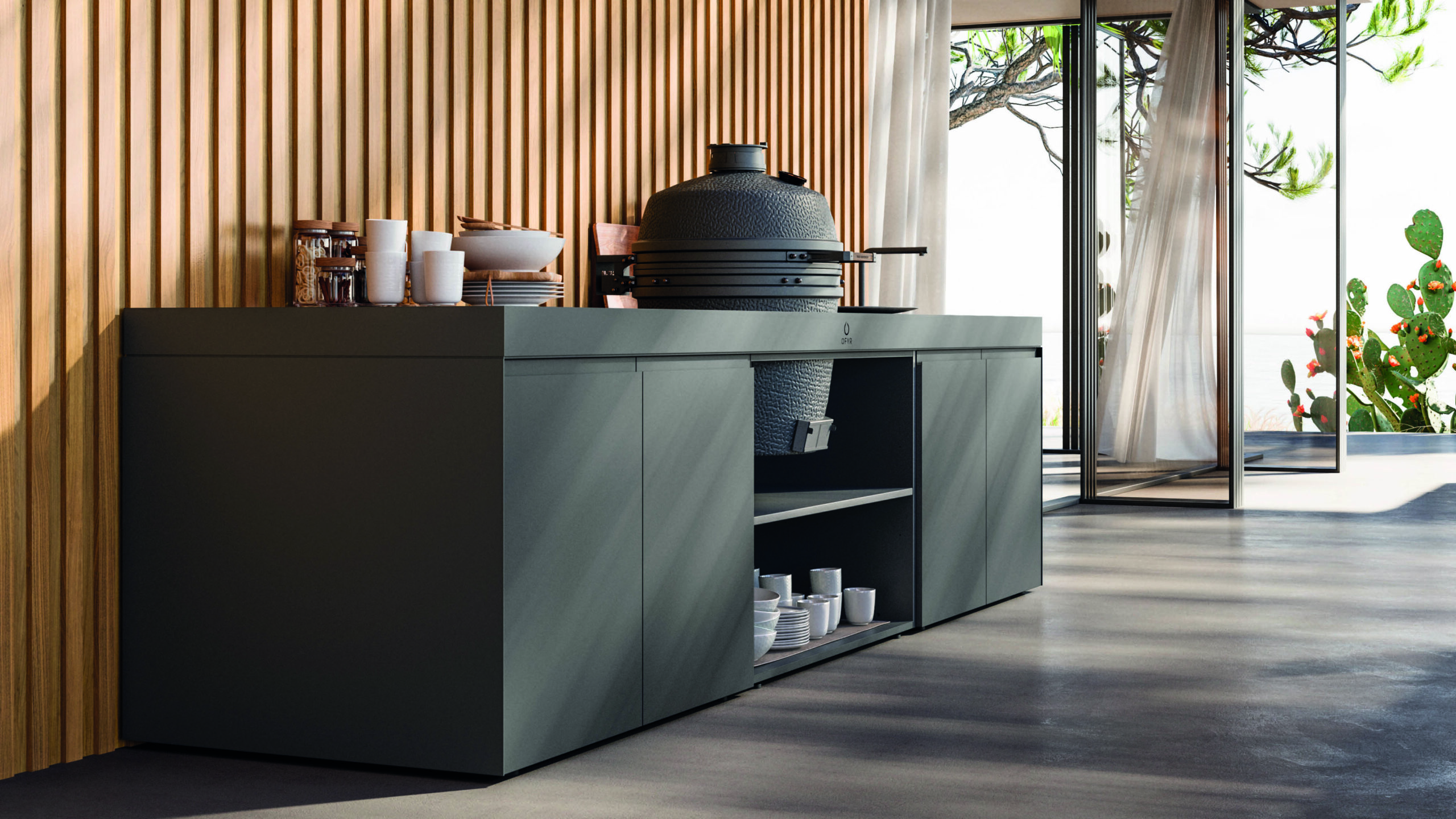 Experience the art of outdoor cooking with a plancha with the Sylt. This model is designed like a kitchen island, offering a luxurious place to cook, dine and entertain. The OFYR plancha is the focal point of this model, promising many warm nights around the fire. The outdoor kitchen also features a sleek countertop, three cabinets, a built-in sink and a built-in bar.